Upgrading via the Internet

Hobcat's internet upgrade facility compares your current version with the latest version on the homebrew-radios.net web site and offers an upgrade if the web site has a newer version.
FTP website access is used.
The upgrade is performed by HobcatSetup.exe. This is both an installer (for new installations) and an upgrader.

Running the upgrade utility

Select via Menu | Tools | Internet updates

The following window appears showing current versions: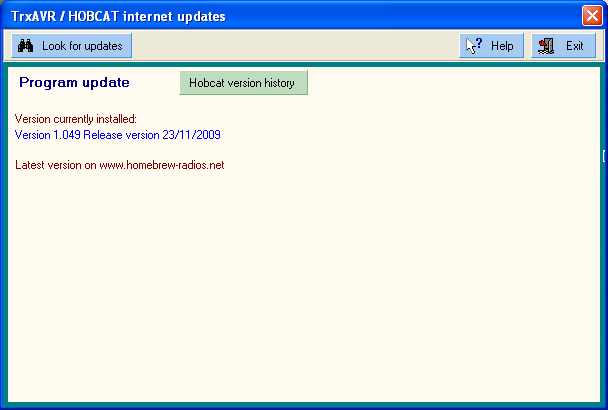 Click



A hobcat_update.inf file is downloaded from www.homebrew-radios.net and the current latest version displayed.
If a later version is available the Get ... update button is enabled.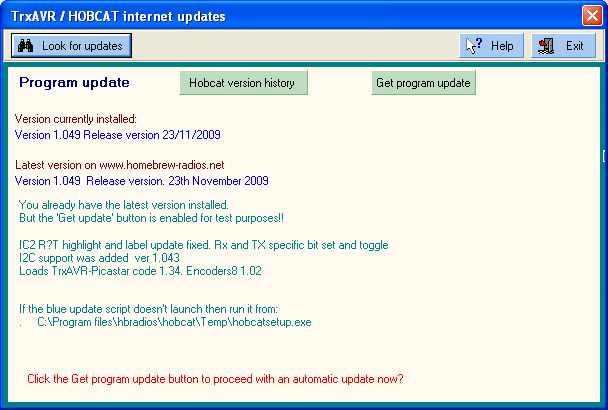 A program update involves downloading the whole installer program, HobcatSetup.exe which is currently 13.3 Mbytes.
Click

- the download should begin (10 second timout on failure to connect)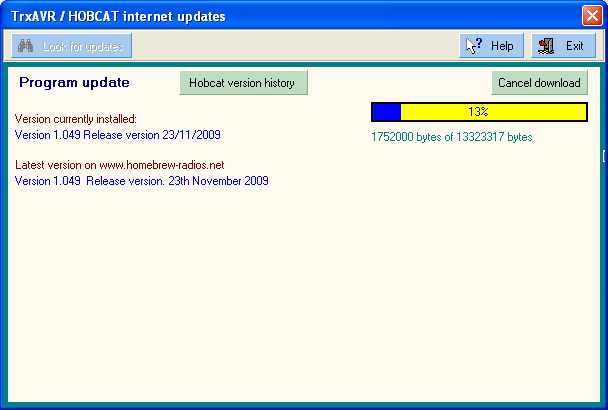 When the download of HobcatSetup.exe is complete, you have the option to run it:
(A copy is retained in Hobcat's ..\Temp subfolder )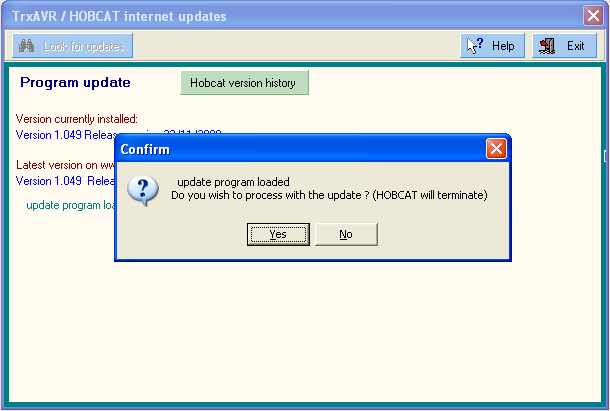 If you opt to proceed with the update then Hobcat will automatically close to allow the update.