TrxAVR-Picastar provides an alternative controller and user interface for a Picastar Transceiver.
Picastar is a outstanding HF transceiver designed by Peter Rhodes, G3XJP.
Picastar construction information, software and setup and operational instructions are
available on G3XJP's Picaproject Yahoo Group.
The support group for Picastar is the Picastar-users Yahoo group.
The support group for TrxAVR-Picastar will be the Homebrew-radios Yahoo group.
Current development status is:
Hardware and software fully working for

320x240 mono graphics display (optional touch panel)
128x64 (UC0108) mono graphics display
40x2 or20x4 character display
480x270 colour TFT display (with touch panel)

Schematics, PCB layouts and interconnection drawings complete
Setup instructions are in these web pages
User manual = Picastar user manual + these web pages.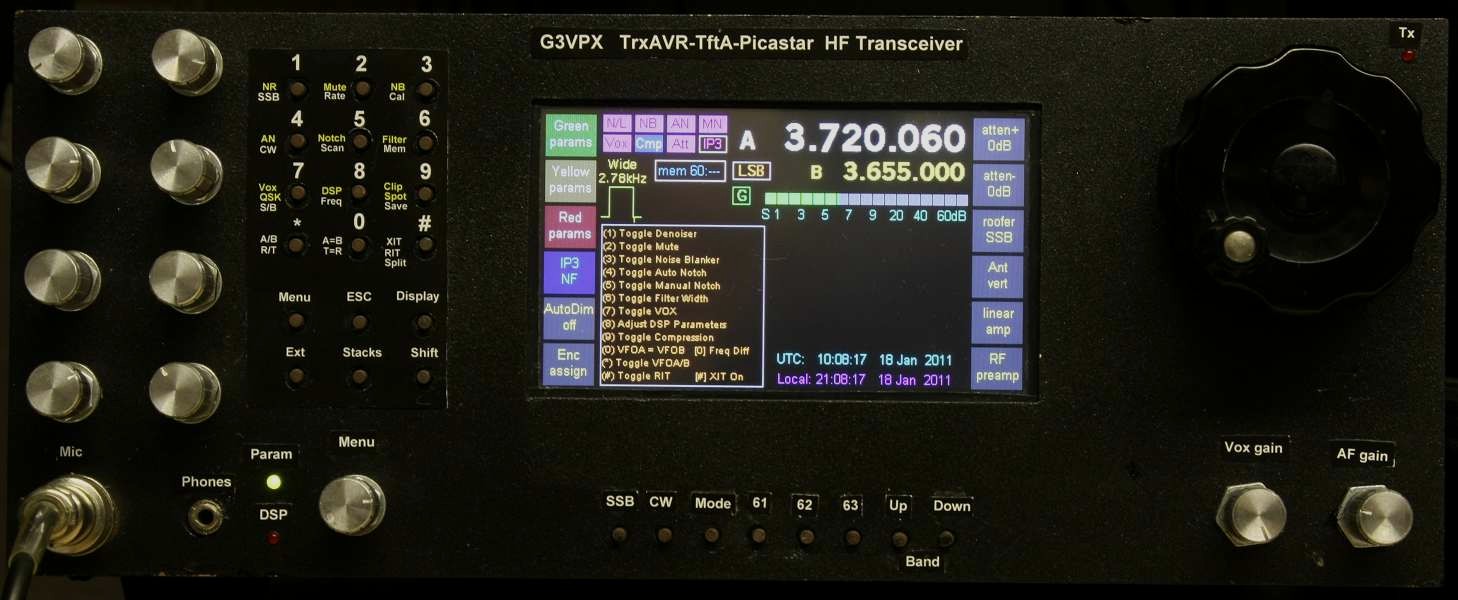 Glenn, VK3PE has done a magnificent job in designing and procuring commercially made
PBC sets for this project. 150 sets have been delivered. See Glenn's TrxAVR boards